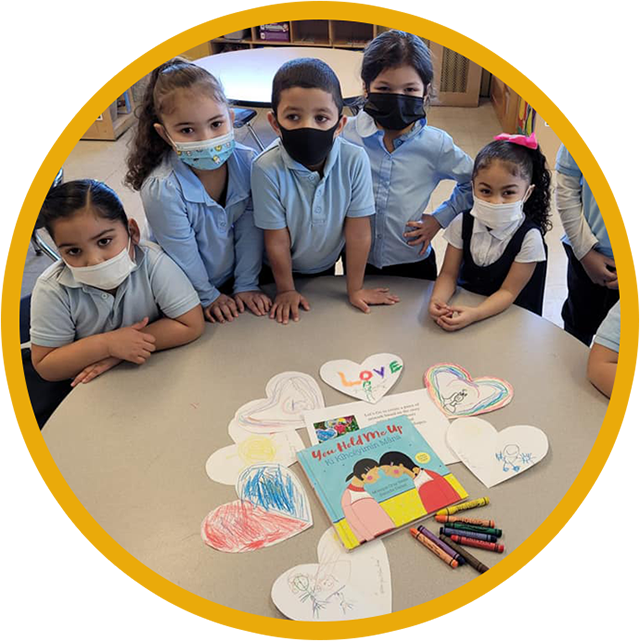 WE ARE…
Family-oriented,
Welcoming and Friendly
Certified and Caring Staff
Dedicated to your child's educational needs
A Safe Learning Environment
Welcome to The Lighthouse! We are a Keystone STAR 4 accredited center that promotes early childhood experiences.The tenets of Keystone STARS are:
Standards
Training/Professional Development
Assistance
Resources
Support
The Lighthouse is a Keystone STAR-4 accredited preschool that provides early childhood experiences. Our center offers individual classrooms and after-school programs for infants, toddlers, preschoolers, and Pre-K children. We provide safe, clean, exciting, and high-quality early childhood educational classrooms with a staff that encourages learning through discovery. Our teachers help guide the children in developing their social, emotional, cognitive, motor- and creative arts skills.
Exposure to early childhood developmental guidance in a classroom helps early learners with transitional skills that benefits them well into their later years.
The STARS initiatives were a defining moment in our evolution towards creating high-quality learning environments with our teachers' active supervision.
Teacher quality is one of the hallmarks of The Lighthouse's student-centered approach. Our teachers identify the children's specific developmental skill sets in their classrooms and prepare weekly lesson plans for structured learning.
We encourage families to speak with a Family Advocate and schedule a tour with your child prior to enrollment. To begin the process, click Enroll Today on the menu.