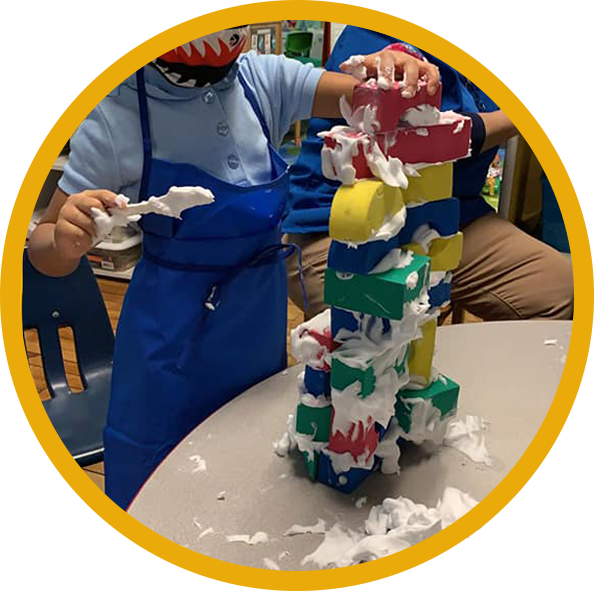 The Lighthouse After School Program coincides with our Out-of-School Time grant. This program contributes to the youth's well-being with services that promote health, physical, social, educational, and emotional development; they are designed particularly for youth who need to be diverted from or have current or previous involvement in the child welfare system.
It's all about bringing out the best in your child. Whether your child chooses to nurture their inner scientist, artist, teacher, doctor, CEO, or all of the above, we give them the freedom to follow all of their curiosities and passions!
Fun activities play a large role in how children develop critical skills. It may just feel like playing to your child, but learning that lasts a lifetime is what's really happening.
Our program will offer enrich learning opportunities in a fun environment for Pre-K and maturing school-age children. This includes before- and after-school care and exciting summer day camp programs for children up to age 13.
Parents who work outside home are often challenged to provide Beforecare and Aftercare for their children. In fact, more than 70 percent of U.S. children have parents who work away from home, leaving 15 million youth unsupervised by adults when the school day ends. The Lighthouse supports busy families by bringing a safe and engaging learning environment for their children outside of regular school hours.
WE OFFER:
Childcare (Beforecare and Aftercare) from 1–5 years old. (See our rates)
After School Programs for children 1–12 years old.
Homework help and tutoring
Enriching activities in drama, art, and technology
Safe and secure environment
Nutritious snacks included for qualified students
Passionate and caring teachers
Payment through subsidies/ELRC