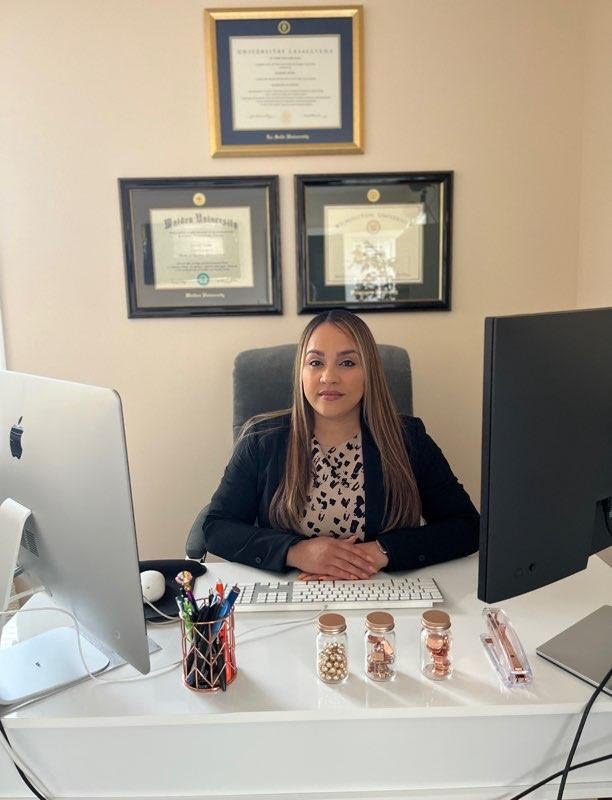 Executive Director/ Chief Academic Officer
Jennifer Nieves, born and raised in North Philadelphia, is a first-generation student and a lifelong learner. She holds a Bachelor's Degree in Health Sciences with a minor in Psychology from LaSalle University, a Master's Degree in Business Administration from Walden University, a Master's Degree in Educational Leadership from Wilmington University along with her Principal Pk-12 certification in PA and a PA Vocational Administrator Certificate.
She is currently a Doctoral Candidate, pursuing her Ed.D in Education and Organizational Leadership. In addition to her passion for education, Jennifer is an entrepreneurial spirit successfully owning and operating her childcare center for 10 years. In 2017, she developed one of the only school managed and operated childcare centers in the city of Philadelphia servicing teen parents in their pursuit of achieving their high school diploma. She is the founder of InnovateHER, InnovateHIM, in addition to youth and adult mentoring programs which aims to accelerate the personal and professional development of mentees.
Her passion is steadfast in serving and educating her community. She is an advocate for equity and is currently a Fellow of Temple University's Diversity, Equity, and Inclusion (DEI) program and is completing her certificate in Urban Leadership. Ultimately, her goal is to transition underprivileged and underserved communities through the provision of her direct leadership to ensure that inner city youth are exposed to a variety of career pathways and opportunities. She is inspiring youth to achieve their greatest potential.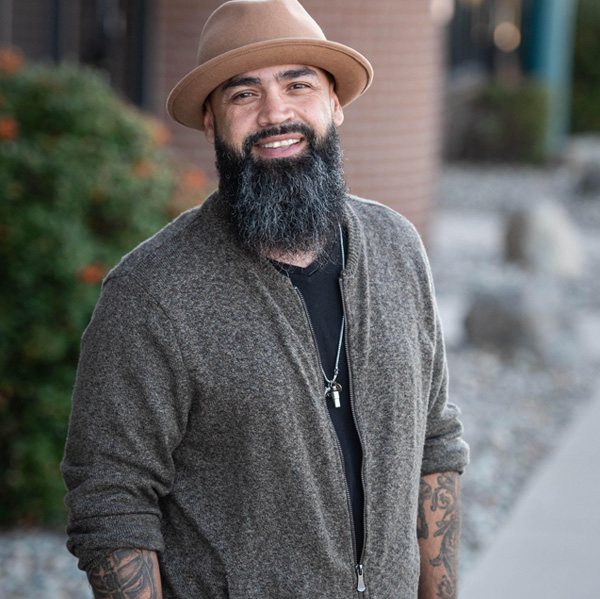 Chief Programs & Events Officer
Born and raised in North Philadelphia, Edwin Desamour lived a life similar to many youth who are currently living in the city. These experiences have ultimately led him down a path that has caused him to see both significant difficulty and blinding hope. It is these experiences, both the positive and negative, that have inspired him to pursue a career that has brought him back to his community to empower and serve the youth who are growing up where he did.
As a young man growing up in Philadelphia, Edwin experienced many difficulties, which ultimately led him to falling victim to the struggles of the streets where he grew up. After overcoming almost insurmountable odds, Edwin made it his personal mission to support young men experiencing the same struggles he did as a teenager. Through involvement with Philadelphia Anti-Drug Anti-Violence Network (PAAN), Women Organized Against Rape (WOAR), and Congreso, he was able to use his skills and knowledge to support his community by becoming a role model and an advocate for Juvenile Justice. He has, in his own words, become the man for others that he needed when he was a teen.
Today you can find Edwin once again serving his community in his role as Chief Programs and Events Officer for The Lighthouse, where he is able to continue his mission of positive outreach to Philadelphia youth. He is also a successful entrepreneur, opening his own business in the fall of 2019.
Edwin Desamour is a man who has risen up from adversity and come out triumphant. Like the phoenix, Edwin endured the fire so he could rise from the ashes and become the man he is today. He is a uniquely remarkable man who has made a significant difference in the community that raised him—a constant guiding light and a quiet force who inspires anyone near him to be their best self.
Board Members
Tamir Harper
Ricardo Calderon
Raul Padro
Brad Tabaac
Jessica Martinez
Jovanny Ramos
Dane Berkowitz
Victor Raymond
Jose Toledo
Stephanie Velazquez
Peter Mastrogiacomo